Annecy Moutain Bike Corporate Event
We offer an Annecy MTB seminar, with our team of professional guides, to discover picturesque sites, far from the asphalt of cars !
Enjoy an activity in the countryside, between colleagues and in an original way.
Discover all our offers, on seminar blog !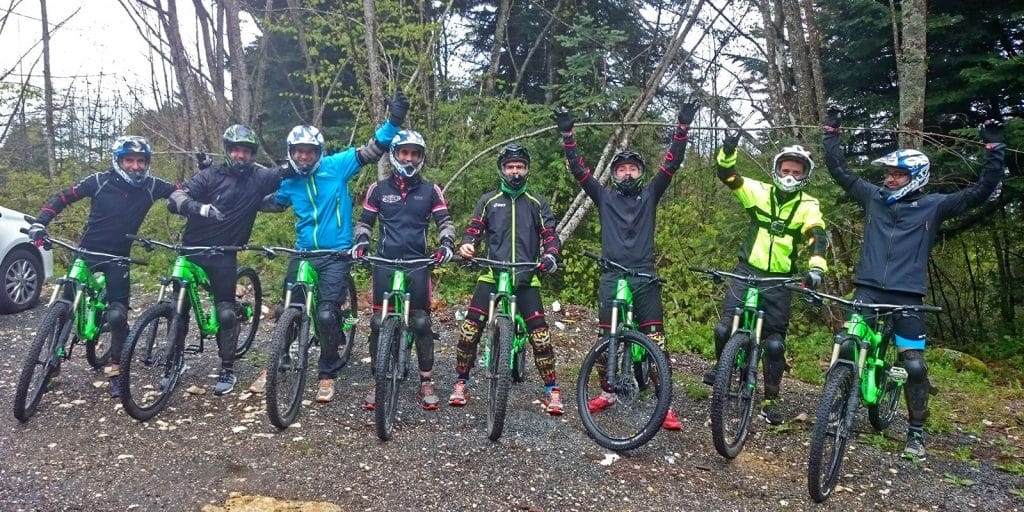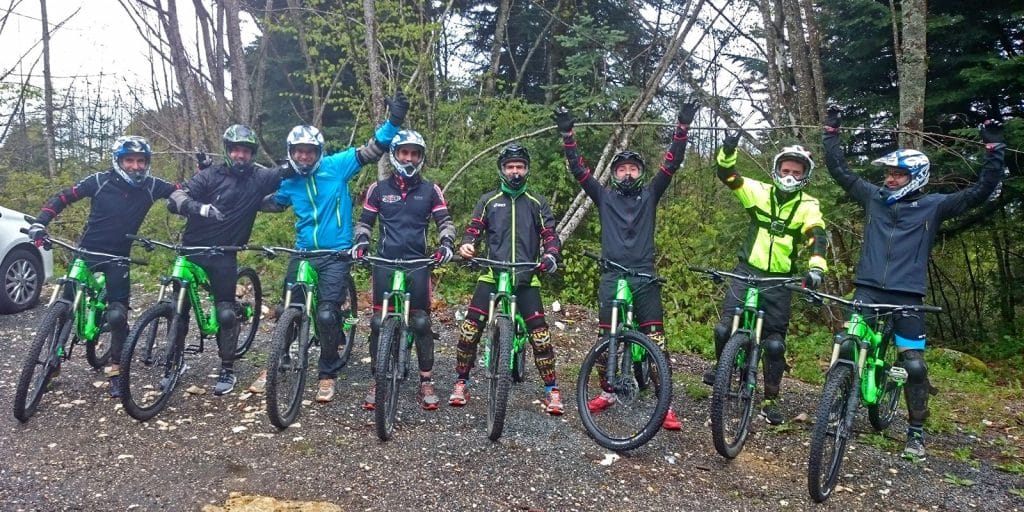 Discover in an original and sometimes acrobatic way, picturesque sites around Annecy by mountain bike : rolling tracks, trials and forest !
To fully discover this activity, go with professionals ! We propose you superb hikes, where we will alternate technical sequences and walks, on descent-dominated courses.
To take full advantage of this activity, we will take you by bus from your hotel to the summit of Semnoz at 1700 m altitude. Your instructors will equip you (mountain bikes, helmets and protections) and teach you the basic techniques of downhill mountain biking.
You are ready for the full descent to Annecy at the foot of your hotel ! Ready ? Leave !
Access : 35 minutes from Annecy by bus
Activity time : half day, approx. 3 hours
Effective : 8 mini / 100 max
Level : Easy
Period : April to October
Material to provide : Sportswear, sneakers, windbreaker
Price : 79 euros / HT per person
Armed with a map and an ATV, go in search of the tags and riddles, which we have scattered in the forest.
True raid orientation, we offer a professional organization, with our team of guide (departure, arrival, timing, awards ceremony). On the course, in addition to the beacons, we will propose riddles on our region.
We will divide the group into a team, each team will perform the same course, with different crossing orders on each tag.
The aim is to orient yourself, with the maps provided, to find the beacons and the activity stands. Points will be awarded to tags and modules.
On arrival we will count the points, around a snack and cold drinks. Then we will carry out the award ceremony and announce the answers to the long-awaited riddles !
Access : 20 minutes from Annecy
Activity time : half day, approx. 3h
Number of participants : 10 minimum / 200 maximum
Intermediate level
Effective : 10 mini / 200 max
Period : April to December
Equipment to be provided : sportswear, good shoes
Price : 75 euros HT per person
A question about Annecy MTB Corporate Event ?